CTEK Chargers maximise the life of your battery by maintaining the optimal voltage of your battery because your battery constantly leaks energy. It's like a bucket with a hole in the bottom so by using a maintenance charger you reverse the losses and keep the battery in a fully charged state.
When a battery is discharged and left discharged you end up with a resistance to recharge (sometimes referred to as memory) it's really called sulphation which insulates the plates from absorbing the acid which energizes the battery. A charger is used to break down the sulphation and charge the battery from its flat state of charge.
CTEK chargers perform maintenance and charging functions because of the 8 stages of charging that are programmed to accommodate all scenarios. They do however require you to of sized the charger correctly to the battery so that it can perform as expected. If you turn the charger off mid-charge it would have bulk charged a battery (stage 3) but it wouldn't have finished the absorption or float stages so yes till will start from stage 1 again when restarted but will quickly move through the stages checking and analysing if a bulk charge is needed before moving on to absorption and on again and again until the charge is complete. If the battery is already charged and healthy and you connect a CTEK charger you can maintain a battery for years without any user intervention (other than checking water levels).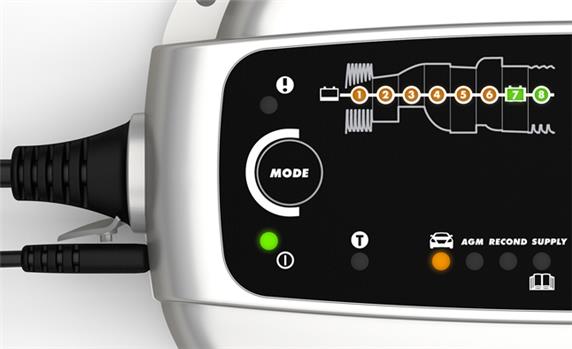 STEP 1 - DESULPHATION
STEP 2 - SOFT START
STEP 3 - BULK CHARGE
STEP 4 - ABSORPTION
STEP 5 - ANALYSE
STEP 6 RECOND (RECONDITION)
STEP 7 FLOAT / MAINTENANCE
STEP 8 - PULSE CHARGE